Search by categories: updates
Hey xHamster Family!
As you may have already noticed, recently we've updated xHamster search by categories.
We aimed at improving our search engine and cleaning up xHamster interface to increase the performance.
⠀
Thus, we have excluded the categories list and improved the category search, which is now running simply by entering a word in the search box.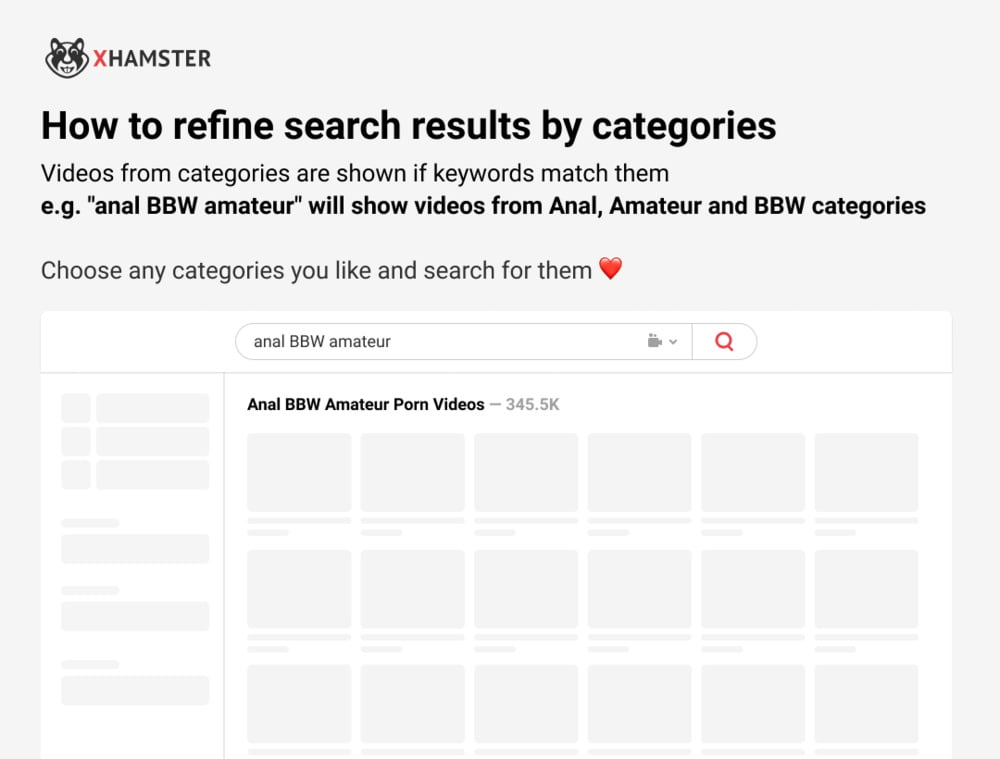 ⠀
Say, you're into anal BBW amateur stuff. From now on, your search will be done within the chosen categories – in this case, within these three - anal, BBW, amateur.
We'd love to hear back from you regarding this feature. Are you using any categories while searching?
If you do, how do you use them? Has the search for your kink got any better?
Yours,
xHamster team